Junior Queen Olivia Paige Hendrix is the daughter of Mr. Plez & Mrs. Chante' Hendrix, Sr. She is a senior honors student at Baker High School. Her activities include Senior & Freshman Homecoming Court, Sophomore Class President, Miss Sophomore, Davidson's Invitation Model United Nations Club, Student Government Association, Culturama and Baker's Health Occupation Program.

She attends First Hopewell Missionary Baptist Church and is active in the youth ministries and volunteering in the community. Queen Paige earned over $100,000 in scholarships from the Distinguished Young Women Scholarship Program.

She plans to attend the University of Alabama to major in Psychology before attending law school.

Queen Olivia Paige served in the 2014 MAMGA Junior Monarch Court. Her family also has served: Mother (Lady), Brothers (1st Knight and Knight), Godmother Donna A. Brown Jackson (Lady) and cousins as King, Queen, Knights and Ladies.

Her train and mantle was designed/executed by Mrs. Patricia Richardson.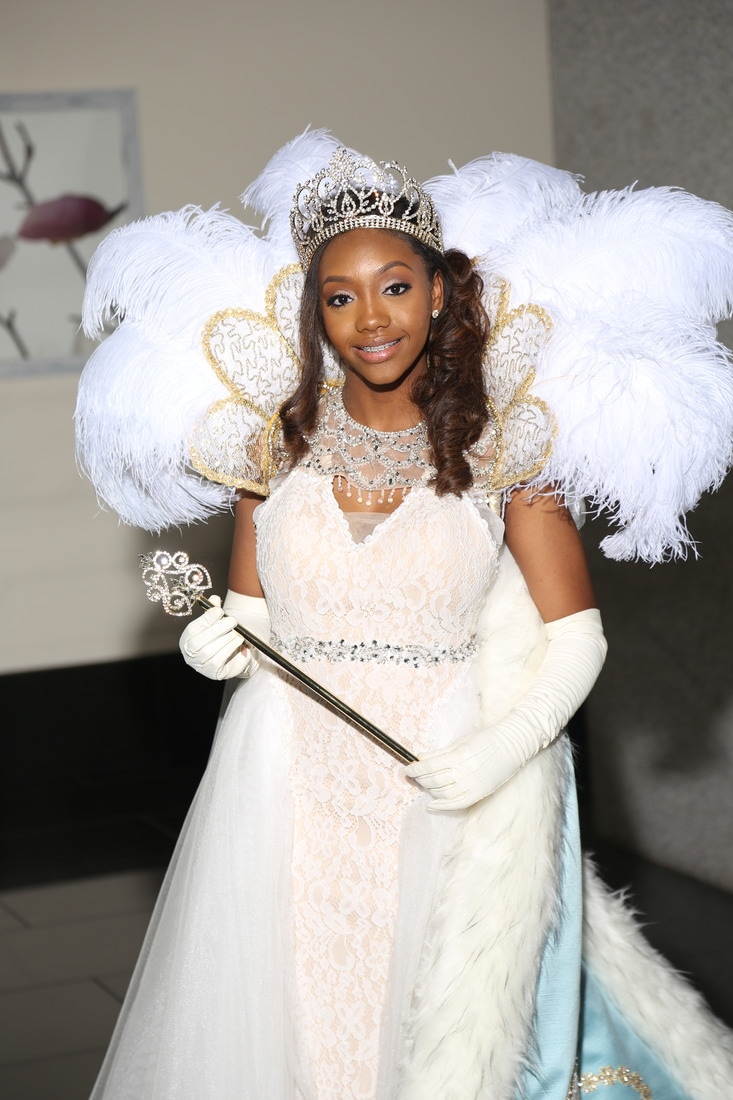 ---